We supply our customers with the finest equipment on a free loan for use basis, to make their job easier.
In addition to coffee machines, we can provide coffee mills and machines for making barley coffee and creams.
Among our espresso machines available, those we recommend are Sabrina and Calypso, produced by Astoria, which has the largest Italian factory for the manufacture of coffee machines (26,000 machines per year), and is the second-largest manufacturer in the sector in Italy, where it has been producing reliable coffee machines with an innovative design since 1969.
For top professional users, we can also supply the Replica model by VBM, with a traditional lever system that guarantees perfect delivery every time. This is a machine with a vintage style, with the coffee dispensing unit visible, while offering the same efficiency as the more modern semi-automatic models.
Machines for the hotel and catering industry
For our pods, we recommend the Spinel machines, made entirely in Italy. Among the models for hotels, restaurants and bars (available on a free loan for use basis), the top machine for pods is the Jessica Pod 2Cav. It is a sturdy, elegant and extremely reliable machine, with brass heat exchanger units that switch on automatically and a stainless steel boiler.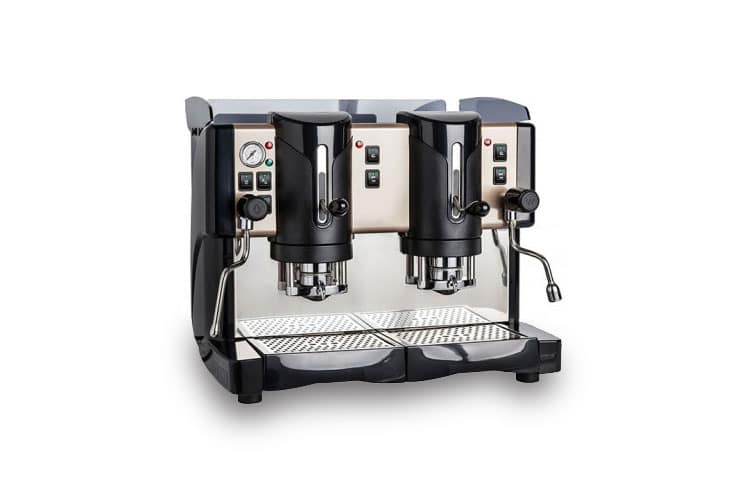 For our pods, we recommend the Ciao and Lolita machines by Spinel, produced in Italy and convenient for the home and office.
Machines for soluble products
The machine we offer our customers for our soluble products is the GH2 by SPM.
Its hallmark features are the superb design, the technology with LED lighting, the practical, fully extractable powder containers and the slide-out compartment for pouring in the water.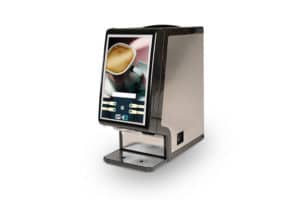 Our grinder-dosers are produced by the Italian company Mazzer, which offers maximum reliability, user-friendliness and superb design, and they can be found in the world's finest cafeterias The models we install vary depending on the requirements of the barista, and can be automatic, semi-automatic and for the production of large or medium amounts of ground coffee, as well as the new On Demand models able to grind decaffeinated coffee fresh as required.