Coffee is one of the most popular drinks in the world.
In Italy it is much more than a drink.
Coffee is a lonely moment or a shared gesture.
Coffee is a chat or a reflection.
Coffee is a quick pass or a meeting at a coffee table.
Coffee has a whole world that revolves around every cup.

The Choice of the Origins
To offer our customers the perfect blends of coffee, we're aware that the first, essential part of our work is a careful choice of the raw materials. The closest possible attention is paid to the selection of the origin coffees from the various parts of the world.
We check the raw beans that reach our warehouse, so we're the first to taste the quality.
Only once the first selection has passed, the grains become part of the production process. We check every step of the processing, from tasting to roasting, to storage.
Having the most attention in these steps allows us to create a coffee taste that meets the needs of our customers and respects the quality standards we have set for ourselves.
Our production process is divided into 5 stages, each of which is fundamental to obtain the taste we strive to guarantee at each roasting.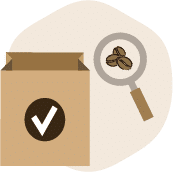 1. Sample Control
Roasting and tasting the grains, to check the quality.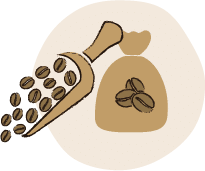 2. Preparing the raw coffee mixture
Accurate choice of the single origins.
3. Slow roasting
Roasting to bring out all the qualities of flavors and aromas.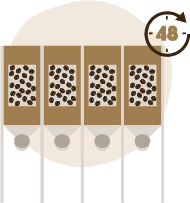 4. Silo storage
Storage for 48 hours in steel silos to encourage maturation.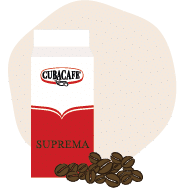 5. Packaging and rest
Packing and resting for ten days in packs.
Our coffee grains, Suprema, Delizia and Arabica are perfect for espresso machines.
Each one has its own specific characteristics, so as to satisfy a range of different palates.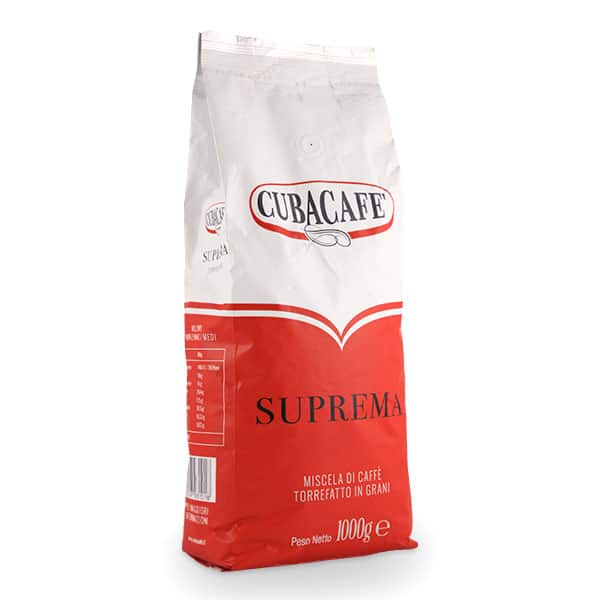 A blend made up of three different varieties of Robusta and four varieties of Arabica.
Arabica varieties are high ground cultivated where climate first and then manufacturing gives plantations specific characteristics.
Coffee is processed with dry processed and water processed methods (wet)
We are really proud of this blend, we trust in as the witness of the passion for our work.
A blend made up of different varieties of Robusta and Arabica to provide a drink with consistency and with a full body for a lasting flavor.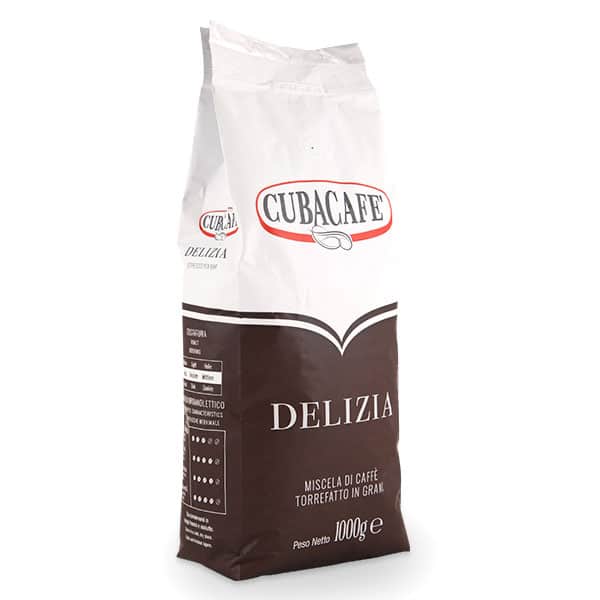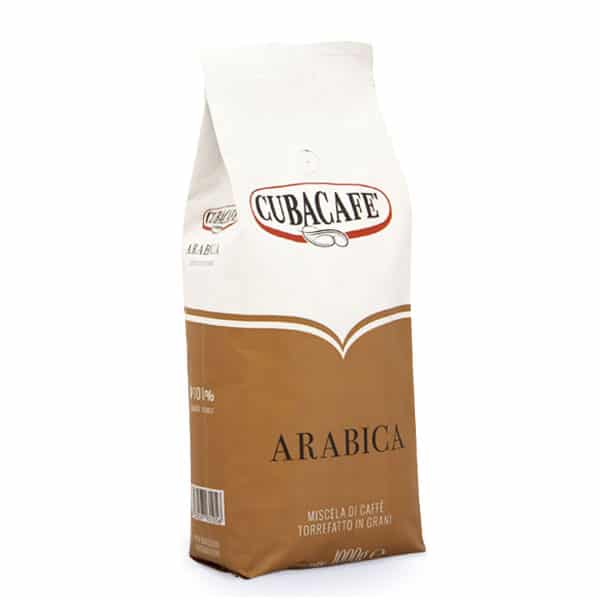 A blend made up of 100% Arabica Coffee from center America high ground plantations and South America level ground plantations. It's a delicate coffee whose taste is sweet and balance. Its aroma is lasting and unique
A delicate coffee with a sweet and balanced flavor, a persistent and unmistakable aroma. A taste for connoisseurs, appreciated mainly by fine palates and experts.
Classica (Ground Coffee 250gr)
Coffee blend of Robusta and Arabica varieties, specially mixed to enjoy a great coffee even with traditional mocha.
A blend of Robusta coffee, special studied for vending machines.
A blend of Robusta coffee, with a percentage of Arabica that gives it a milder flavour.